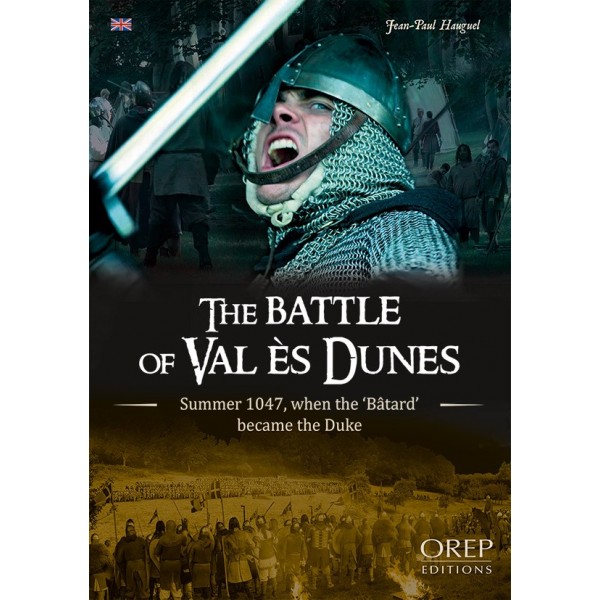  
The Battle of Val Es Dunes
Duke William (1027-1087) is an emblematic figure in the history of Normandy, best known for his conquest of England.
However, his turbulent youth is rarely spoken of. His father, Robert the Magnificent, died and left an eight-year-old boy in charge of the Duchy. A number of barons refused to obey a "bâtard" and brought civil war to Normandy. The young Duke narrowly escaped death and was forced into hiding. When he reappeared in around 1040, new revolts broke out.
William is about to live through a defining moment of his life, which, though ignored by many people, will be of great importance to him – and others: the Battle of Vas ès dunes. On the outcome of this battle will depend not only the future of Normandy, but later, as we know it, the future of England and France.
Couverture souple
Dos carré, collé, cousu
Langue

English

Type

Livre

Format

170x240 mm

Pages

48

Propriété